Spiced Lemon & Rose Craft Giftpack
Regular price

Sale price

€14,95
Experience the ultimate indulgence with Pinkyrose's Spiced Lemon & Rose Craft Giftpack. Unveiling one of our most beloved sparkling lemonade flavours, this extraordinary collection includes three tantalising Ready-to-Drink cans accompanied by a sleek glass.
• Made by a chef
• Handcrafted in small batches
• Vegan, lactose-free & gluten free
• Nothing artificial, ever
Flavour

Pinkyrose Spiced Lemon & Rose is a delightful sparkling lemonade that combines the zing of fresh lemon juice mingles harmoniously with a captivating blend of spicy flavours, including the essence of rose petals, a hint of red pepper, and aromatic Oriental spices like galangal and kaffir lime leaf.
How to use

Sip and enjoy the convenience of Pinkyrose's Ready-to-Drink cans. Grab a chilled Pinkyrose Ready-to-Drink can from your fridge. Pour the invigorating liquid into a glass over ice or drink straight from the can.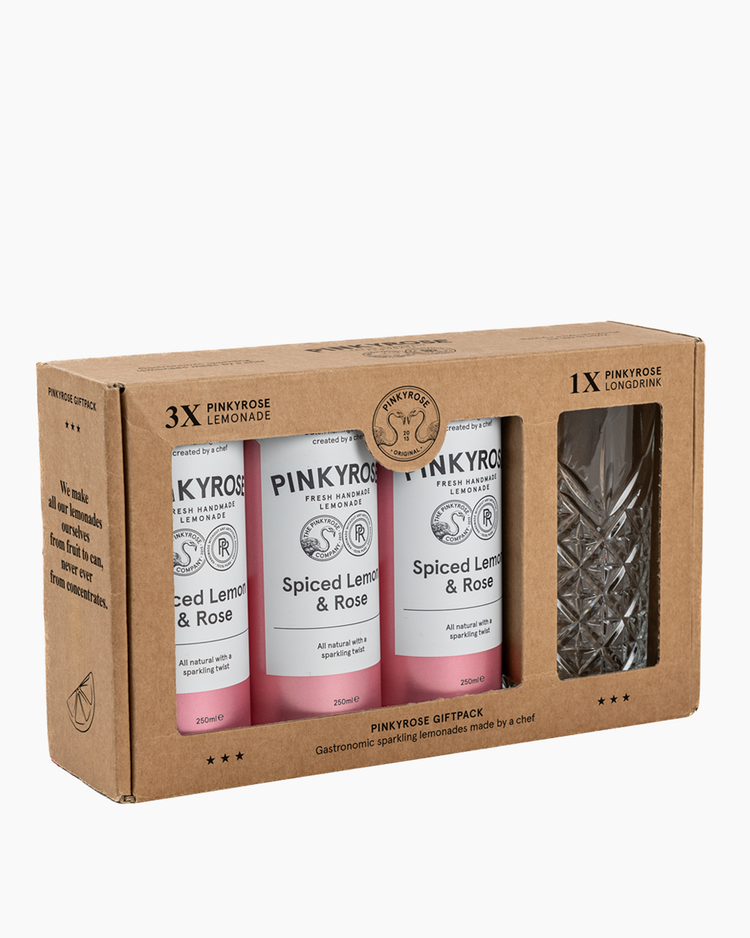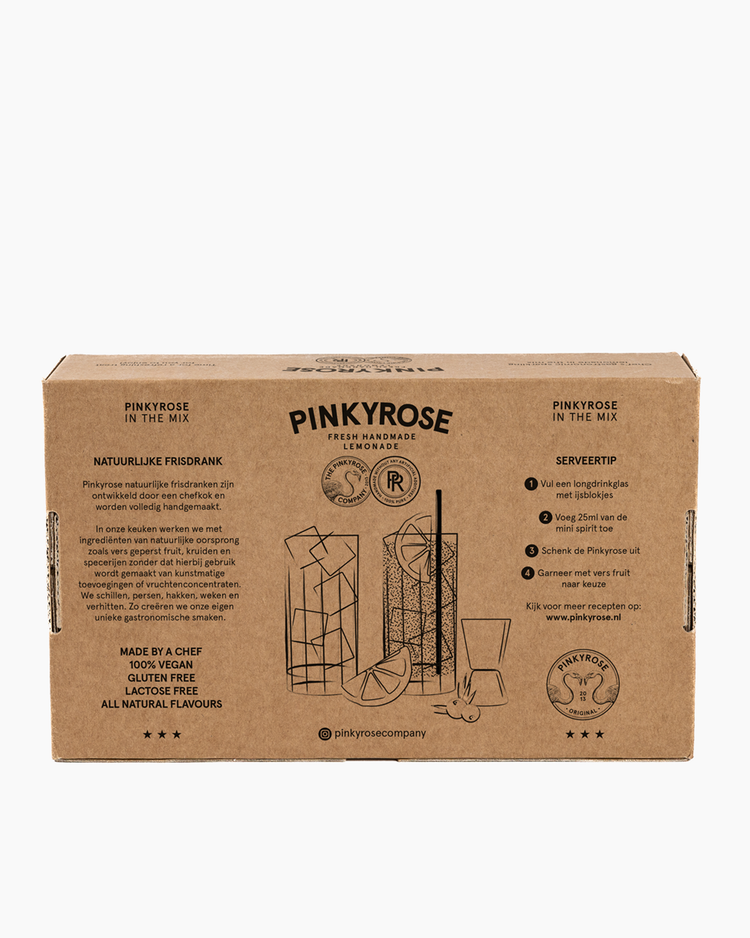 Ingredients & Nutrition

Double Lemon Typical values per 100ml:
- Energy 85 kJ/20kcals,Fat 0.0g (of which saturates 0.0g)
- Carbohydrate 4.4g (of which sugars 4.4g)
- Protein 0.0g - Salt 0.0g.
Delivery & Returns

We will deliver your order to you as soon as possible. In the Netherlands, Pinkyrose Lemonade is delivered within 2 working days. If you have ordered from another country in the EU, please allow for a delivery time of 3 to 8 working days.
Handmade • Fresh Ingredients • Vegan • Gluten-Free • No Artificial Colours • No Artificial Flavours, No Preservatives!