Chili Grapefruit Syrup
Regular price

Sale price

€12,95
This spicy lemonade syrup captures the freshness of the fruit along with a subtle bitterness from the grapefruit.

Pinkyrose is fresh and handmade produced according to recipes created by a chef. It comes in a 500 ml tin can enough for 20 glasses. Once opened, refrigerate and enjoy within 12 weeks.

• Handcrafted in small batches
• Vegan, lactose-free & gluten free
• Nothing artificial, ever

Flavour

Chili grapefruit tastes like a Mexican summer. A warm and spicy syrup combined with fresh grapefruit juice and a hint of red chili pepper.
How to use

Pinkyrose is easy to use, with a mixing ratio of 1:6 with sparkling water, and makes a delicious base for a gastronomic lemonade, soft drink, iced tea, or (virgin)cocktail. Shake before use. Natural fruit ingredients may affect clarity.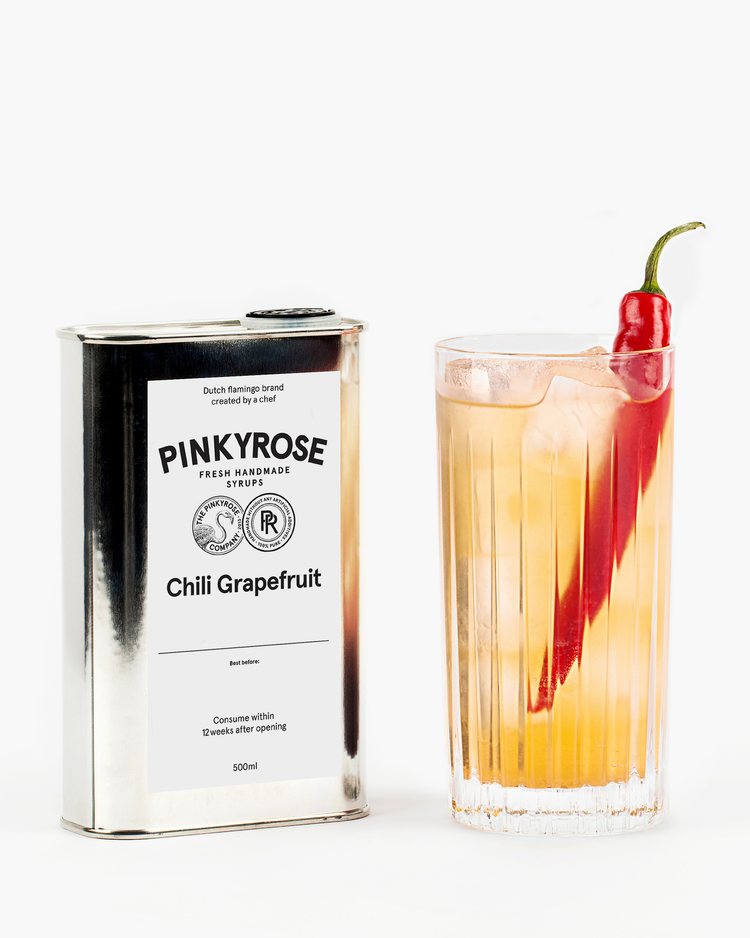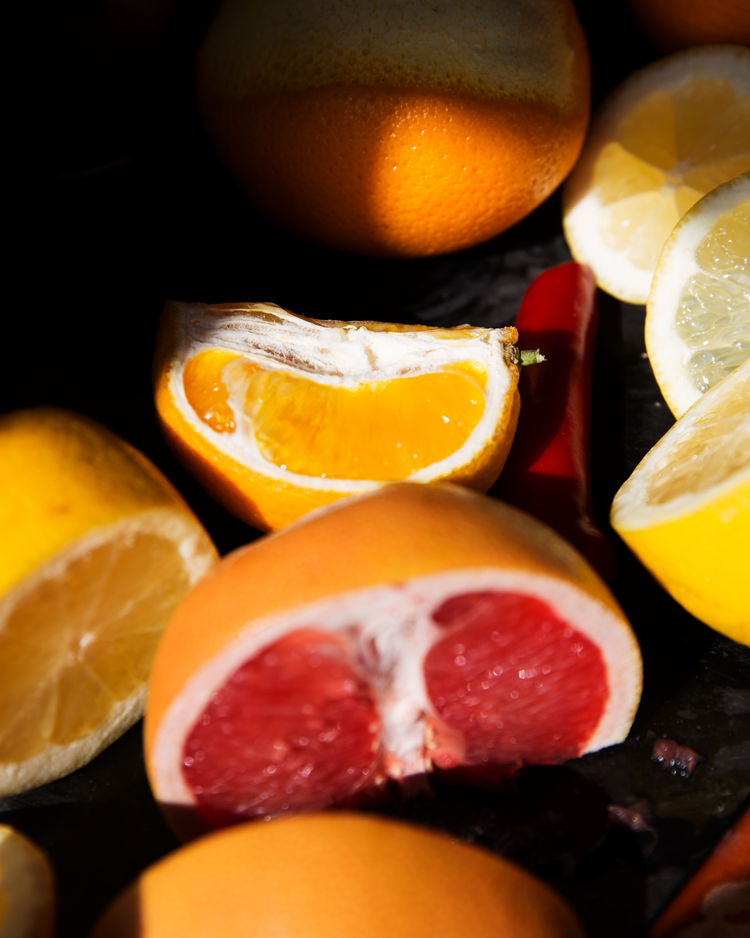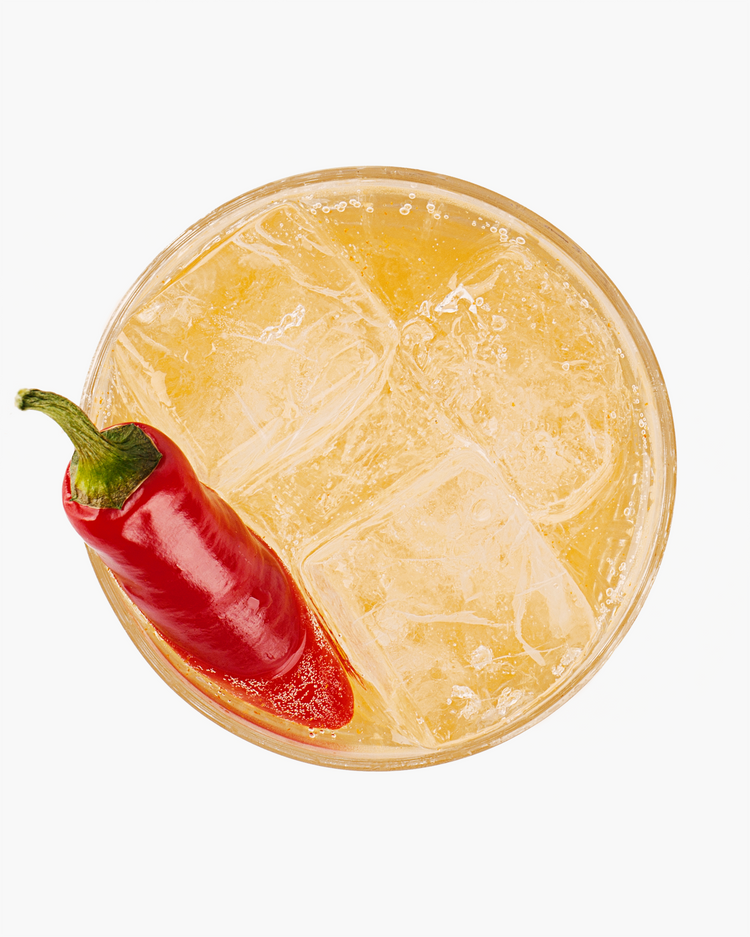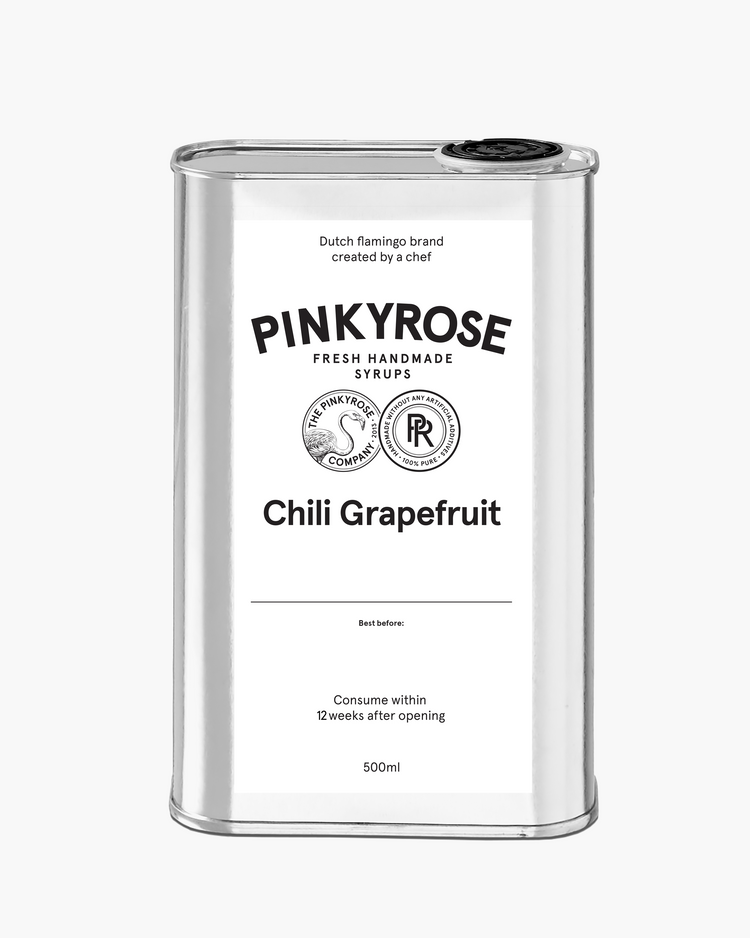 Ingredients & Nutrition

Ingredients: pure beet sugar, filtered water, freshly squeezed fruit juice, spices, herbs,
natural vinegar, citric acid.

• No artificial flavours or colours
• Vegan, lactose-free & gluten free
• Made from freshly squeezed fruit
• Only whole ingredients
• No preservatives
• No pre-extracted aromas

Nutritional value per 100ml
• Energy 856 kJ / 205 kcal, Fat 0.0g (of which saturates 0.0g)
• Carbohydrate 50g (of which sugars 50g)
• Protein 0.0g - Salt 0.0g

Delivery & Returns

We will deliver your order to you as soon as possible. In the Netherlands, delivery is within 2 working days, and 3 to 8 working days in other EU countries. We are a small company, and we are positioned to ensure your experience with us is pleasant. If it isn't, send us an email and we'll respond as quickly as we can.
Handmade • Fresh Ingredients • Vegan • Gluten-Free • No Artificial Colours • No Artificial Flavours, No Preservatives!